She weighs just 1 kilogram, but she's no lightweight.
This little beauty is saving us hours in the field, allowing us to capture
complex room dimensions in mere minutes.
At Taronga Zoo, for example, our services engineers needed to understand the existing plantroom layouts and space available for new plant and equipment to help improve care capabilities for the zoo's penguins and seal population! In the past, we would have taken out our measuring tapes, survey equipment, lead pencils and erasers, and would have measured for hours before having to input all the data manually.
With the 3D Imaging Scanner, we took a 360-degree 3D image of the Taronga rooms, and had the dimensions transmitted back to HQ in a just couple of hours.
At NSW Parliament House, we used the scanner to help us understand and locate existing ceiling services such as sprinklers, lights and grilles.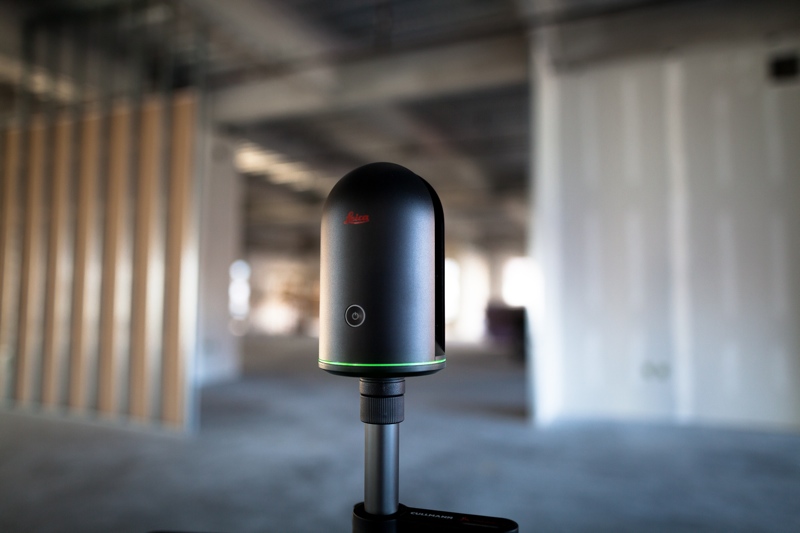 JN's Managing Director, Mark Malloy, said he was thrilled with the response and the results so far.
"It's undoubtedly an in-demand piece of equipment. In less than three months, we've used the scanner on five separate projects. And our Remedial Works and Building Services teams are particularly enthusiastic about the opportunities for it to be put to good use."
"The fact that this new way of working has been embraced so eagerly doesn't surprise, though. We've built ourselves a team of innovators here, always willing to take on new technologies. And if there's a tangible benefit for our clients, then I'm all for it," he said.
Thanks, Leica for making us look good – and thanks to our BIM Manager, Dave Sanders, for convincing us we needed to bring this little powerhouse on board.